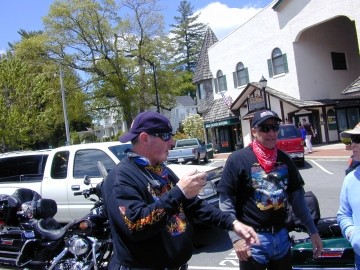 Highlands, North Carolina, is our next stop. A break from riding, a chance to warm up,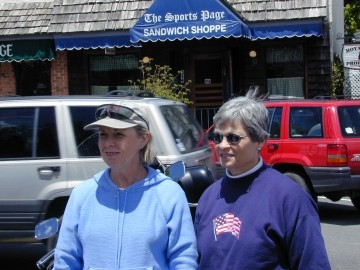 and a shopping opportunity for the girls.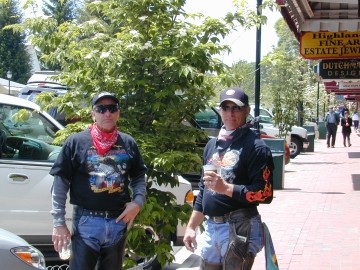 John and Ricky have coffee and people-watch while the rest of the gang invades the local chocolate factory and ice cream shoppe.

We followed the winding highway from Highlands through Cashiers and Brevard before turning north on Highway US-276 and climbing to the Blue Ridge Parkway.

As evening approached and our elevation increased it became progressively colder. Our feet and fingers were numb. The temperatures had dropped into the 40's, heading below freezing for the night. We were very happy when the Pisgah Inn came into view.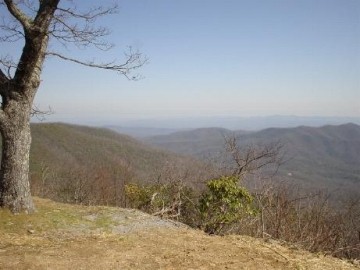 The view from the Pisgah Inn is breathtaking. Spring hasn't quite reached the higher elevations.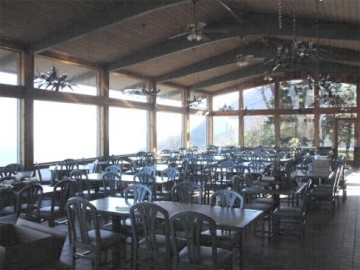 The dining room at the Pisgah Inn overlooks the beautiful Blue Ridge Mountains.